LSE Cities interrogates the effects of urban design and its ability to shape society, culture and the environment. The programme offers mSc and pHD courses, and strives to bridge the gap between urban design and the social sciences. The combined course teachings, public events, conferences, research papers and contributions of visiting experts establish an educational approach centered on how the built environment affects the lives of its inhabitants. LSE Cities aims to establish sustainable cities that foster a rich and improved quality of life.
Impact
LSE students benefit from leading experts in architecture and engineering
raising crucial awareness of the built environment's sociopolitical influences
bridging urban design and the social sciences, promoting interdisciplinary approaches useful for the future job market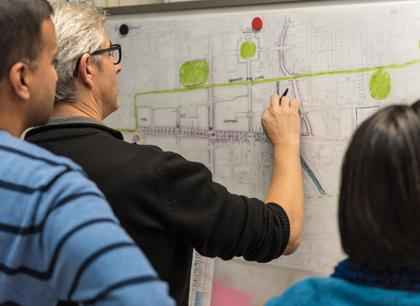 Philipp Rode's essay 'Observations and Actions' addresses the complexities of urbanisation.
Text reproduced from Shaping Cities in an Urban Age, published by Phaidon Press Limited © 2018 Philipp Rode and Richard Burdett