Events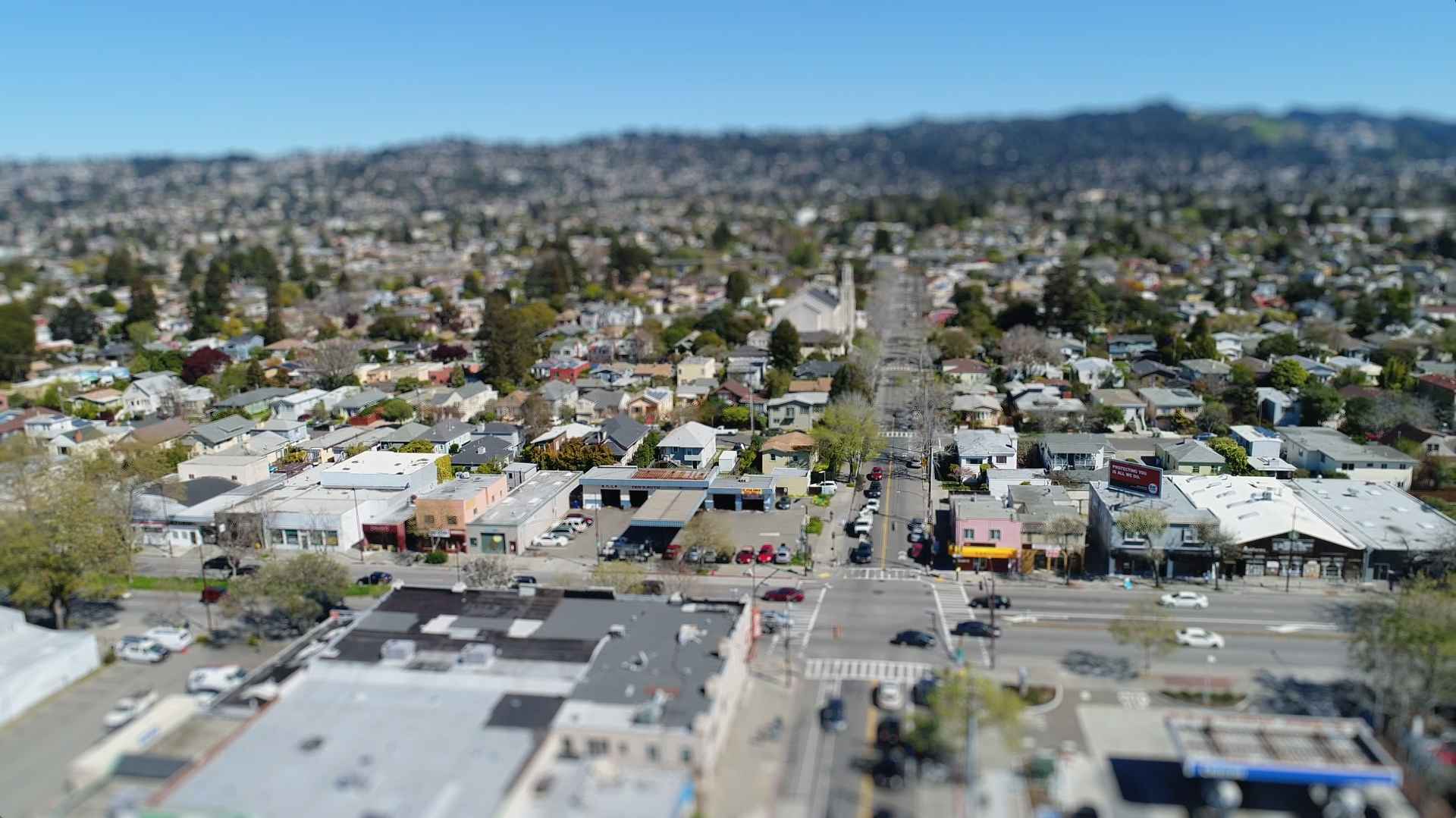 Ove Arup Foundation's 30th Anniversary exhibition Catalyst for Change presents highlights of the Foundation's pioneering work promoting education and knowledge in the built environment through interdisciplinary design practices.
The Foundation was created to honour the work of Sir Ove Arup (1895–1988), the founder of the global company that bears his name. His collaborative approach continues to underpin the Foundation's work as a catalyst in the development of new initiatives and research.
Within the exhibition, spanning both local and global contexts, we hear from alumni and institutions who look back to past learnings, share their knowledge of the present, and explore their thoughts and contributions to the future evolution of our built environment.
The films showcase the work of a range of grant recipients, uniting the principles of the Foundation and celebrating a diversity of achievements. African Centre for Cities examines governmental infrastructure in relation to local need, Constructionarium provides 'hands-on' construction experience for students and professionals, and Digital Cities for Change explores the benefits of digitising traditional modelling. Fire Safety, Engineering and Society investigates the devastation caused by fires in informal settlements whilst Generation Place and Girls Garage promote diversity and engage young people with inspiring projects, and the importance of continued learning throughout individual careers is explored by Interdisciplinary Design for the Built Environment. Living Root Bridge Research investigates living sustainable architecture and the fascinating insights it provides for human-made infrastructure, LSE Cities implements social and environmental political awareness in the built environment, and Building Energy Efficiency Technology and Engineering carries out beneficial research into our working spaces.
30 Years of Ove Arup Foundation grants – Click to enlarge: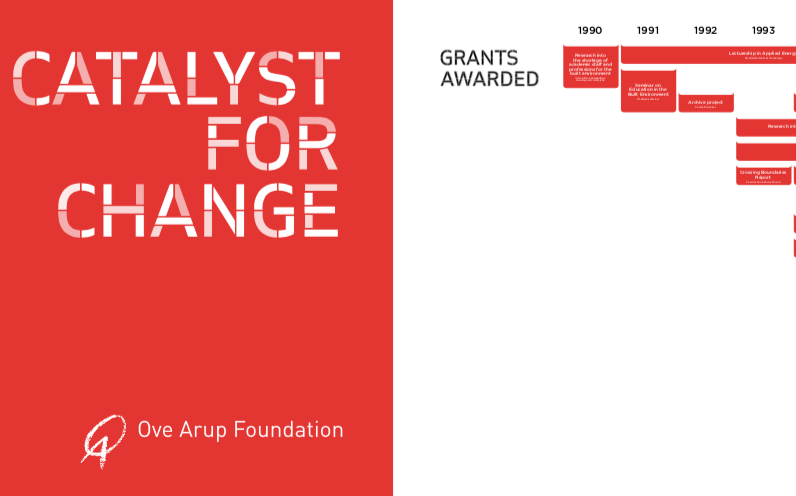 Catalyst For Change
Global Tour 2019-20
We have drawn up a draft programme for an upcoming global exhibition and seminars around the topic of the Ove Arup Foundation at 30 (see details, left).
Attend one of our workshops  to aimed at provoking thought and discussion around what type of projects the foundation should be focusing on for the next 30 years.
Dates will be updated as they are confirmed.
Continent

City

Exhibition

Seminar

Americas

Los Angeles

1 Oct 2019

New York

Nov to 6 Dec 

January

Toronto

6 Dec to 6 Jan 2020

San Francisco

6 Jan 2020

Asia

Hong Kong

28 Oct - 23 Dec 2019

Shenzhen

30 Dec - 6 Feb 2020

Shanghai

12 Feb - 19 Mar 

 Feb/Mar

Beijing

25 Mar - 24 Apr 

 

Hong Kong

May

 

Australasia

Singapore AGAM

12-13 Sep 2019

Singapore office

15-30 Sep

Singapore office

1-31 Oct

Brisbane

8 Nov – end Dec

Sydney

6 Jan 2020 - 7 Feb

Melbourne

17 Feb - 19 Mar

Feb

Kuala Lumpur

tbc

Europe

Cork

mid Oct – mid Nov

Amsterdam

mid Nov – mid Dec

3 Dec

UK

Newcastle

From early Dec

Cardiff

Jan

 24 Jan

Midlands Campus/ Nottingham

Jan/Feb

22 Jan

5 Feb

Manchester

Feb

 27 Feb

 

Leeds

9-27 Mar

11 Mar